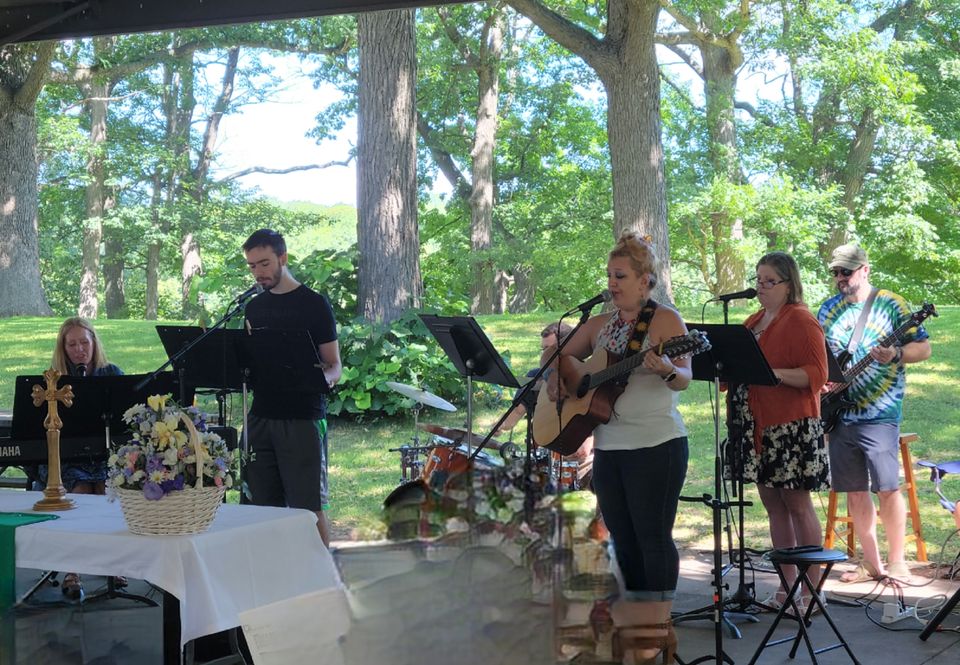 CONTEMPORARY BAND
The contemporary band provides music at the 10:00 worship service once a month.

Practices are Wednesday at 7 pm (7:30) during Advent and Lent). We welcome anyone who enjoys singing, playing guitar, bass, drums, or keys.

Photo is of band performing at July 2022 outdoor worship service

Contact Roxey Megna.